When I got through chapter five of Dr.Dinah Dye's latest effort I could almost sense what Noah might have felt in his core while doing what GOD asked him to do!
Were Noah alive today he would not understand churches nor would he understand a gigantic boat construct! He would identify rather quickly the level of chaos that the world is once again going through
He would most certainly understand the Flood, the Temple and Torah which the Gospel is born of.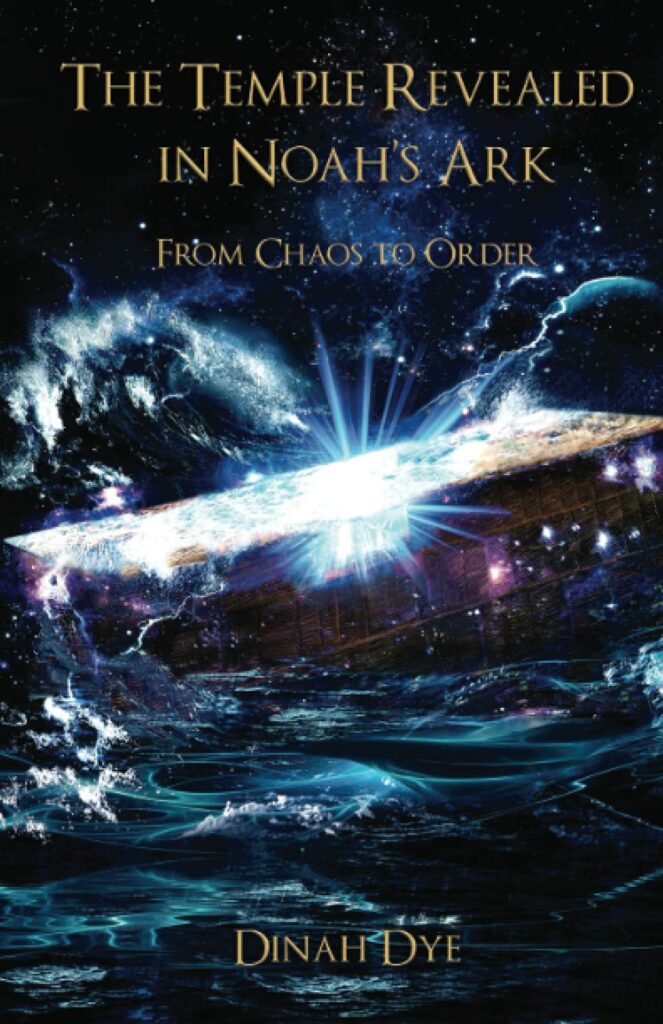 A review for your consideration via Amazon
Reviewed in the United States on September 13, 2021
A few words about Dr. Dinah Dye and her book The Temple Revealed in Noah's Ark. Her revelations about the true Spiritual meaning of Noah and his Ark has touched me profoundly.
She expresses The Ark was a Cosmos within the Grand cosmos of Order!
In the upper room of the Ark was an illuminating window within and without that contained the Presence of God. (I painted Noah with his arms lifted up in worship in the midst of the light of God).
Her illuminations about the Ark actually being in form of The Temple has completely blown my mind! Brilliantly written!
God, grieving at the extent of the evil in men's hearts, literally starts over with his compact re-created little Garden of Eden. I've wept while reading this True Story of the Father's Love and His heart's desire to walk in the Garden again with us and commune in Peace and Joy with mankind, And after Noah, he did the same again with his children in the wilderness just out of Egypt, Moses' Tabernacle; another re-creation of the Garden of Eden in the form of a portable Temple/Sanctuary! Then once more, with the building of Solomon's Glorious Temple! All so that there would be a sanctuary of refuge and communion with God.
In the bottom floor of the three tiered floating Eden were the seedlings. And of course Noah brought his Grape vine! You can see the vines just under the water level coming out between the Reeds of the Ark. The historical fact of Noah's boat also being made of reeds is breathtaking! Dinah's research is fascinating and historically accurate. We find the Ark was very much in the form of the reed basket that was baby Moses' Salvation! And the origin of THAT story as it unfolds is an entirely different glorious story within this book! It is so brilliantly illuminating in it's levels of meaning, the depth of the wonders that God has performed to be close to us, seem unfathomable to the heart and mind. Thank you Dr. Dye. I am the richer for reading your book!