---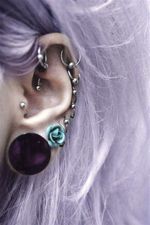 When my children were in grade school many years ago (Our eldest is 34, youngest 28) we received a letter from the Portland School District (Oregon) informing us that "Several Christians have complained about a school wide assembly that was recently conducted" (Abernathy Middle School) Please note, the letter said Christians as opposed to Parents!
The school wide assembly, children from kindergarten to sixth grade were introduced to a gay couple (Men), a gay couple (Women) and an unmarried couple who had lived together for many years. The point being, not all parents were traditionally married. They thought it a good thing to teach to our children alternative life styles for people who were in love! (To heck with Math, English, Science and Social Studies)
We as parents were not told about the assembly until after it had taken place. Many were outraged myself being one of those parents. I went to the school to have a few unkind, ghetto type words with the principal (I remember his name to this day), I was Irrate! They threatened to call the police because I was an "Angry Black Man" who most likely wouled erupt in violence!. Actually, I was a pissed off father and businessman totally beside myself because of what the school system was indoctrinating my kids into.
As I was leaving, having made my position very clear a woman approached me outside of the school. She was aware of what I had addressed inside. She asked, "Are you a Christian?" She was short, spiked, short purple hair,  a kazillion piercings on her ears, with one in her nose, possibly 50-ish in years. I responded to her question, YES!
She asked if I had heard of the LGBTQ organization adding, "We have been promoting rights for our community well over 25 years having positioned our people throughout the National Education Association, the Classrooms and PTA's. We are represented in many Public School Administrations in order to gain more acceptance, sort of like Civil Rights were in YOUR community." I said to her, 'Using our children in the school systems is wrong' to which she replied, "Your children will soon be adults- Adding, "While you sit in your churches we are civically involved in educating people (Kids) to be more accepting of our community." This occurred in the early 90's
Here is what they have accomplished while we, "Sit in our churches"