'If YOU do absolutely nothing,  Absolutely nothing will get done!' We need donations…Click here
---
---
Providing the
course for schools –
teaching about free enterprise and the principles and Founding Documents that
created the 
United States of America.
As a member of the Board of Advisors, our workbooks are now available through bookstores and Amazon! We completely redesigned them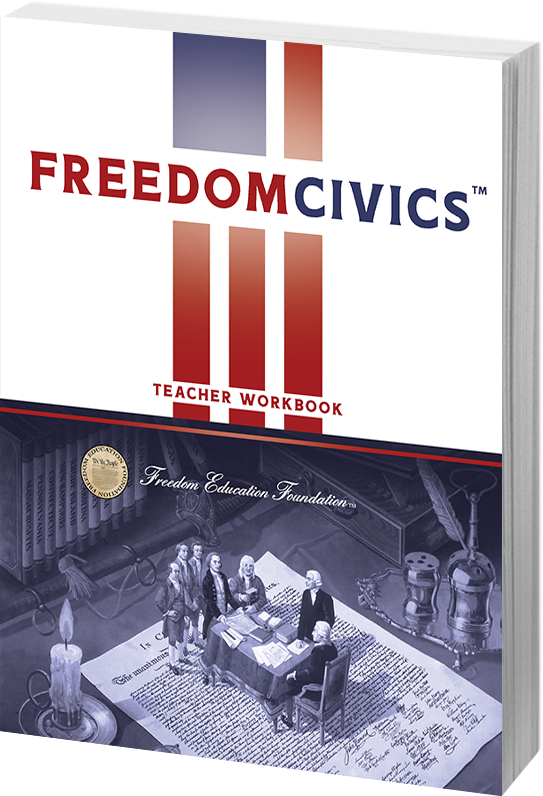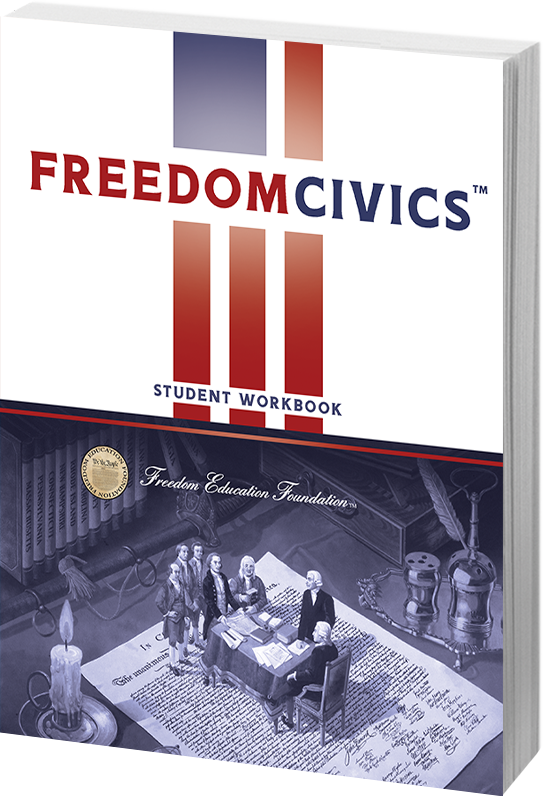 Please help us with FreedomCivics. We need to raise $50,000 to properly launch the course with advertising, email marketing and direct mail. These funds will also allow us to complete the online version. Please send us a tax deductible donation and help us with any marketing ideas you have.  Do you have any people in the education field or state legislators that we should connect with?
We plan to send our Model Civics Education Legislation / Resolution to people in the conservative states, in order to combat "critical race theory" and it also calls for doubling the number of hours of civics education required to graduate high school. It also establishes parameters about what is taught, including American exceptionalism.
Thank you for your interest in our work, and please move us to the top of your giving list. We need your help.
For God, family and country,
The FEF is a non-partisan foundation that develops and distributes curricula about free enterprise and the Founding Documents of the United States of America.
Our mission is to educate students and adults about the principles of freedom that were the basis for creation of the United States, especially with the 20-session  course.
Our federal EIN is 83-3842342 and we are recognized by the IRS as a non-profit organization in accordance with section 501(c3) of the IRS code.
(855) 743-7333  Craig Rhyne cell: (206) 719-6368   www.freedomeducation.org
---
'I am the product of Freedom, not slavery'