Our Momma's sister, Aunt Lola married Josiah McLeod in the 1950's  From the two came the Mcleod family who relocated to Willingboro, N.J. Uncle Joe was a Military officer. From this union a generation was born. My cousin Ranee is of this family lineage. I remember a few years back Keyaira and I were making breakfast. The family had gathered to say good-bye to our beloved Aunt Lola. Keyaira showed to me how to make cheesy grits as we made breakfast the following day for all of the departing family who were soon to head home, myself included. I remeber thinking, 'What an adorable young woman!' Keyaira and Ranee were busy creating a family.
Ranee was then and is still in the Marine Corp. Keyaira was living life as a military wife. They were very much the young couple that we all were proud of.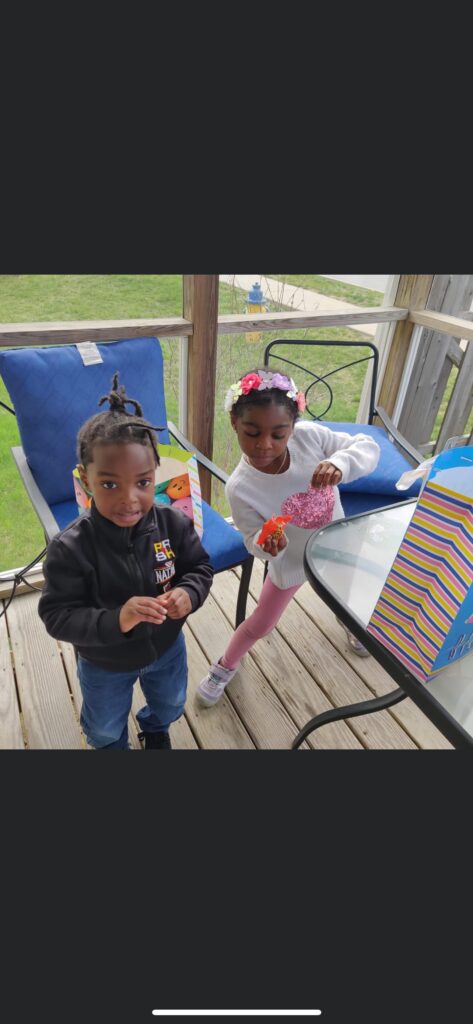 The news of Keyaira's death along with their two youngest children has rocked the family. I think some of us are still in denial or just not able to comprehend the sudden loss of three relatives. I don't have to imagine what it is like to lose several family members in a car accident of or house fire anymore. The suddeness swept through our family like a fire. Even now I cannot stop thinking about Ranee and his two older kids now dealing with this horrific event. I am very, very sad for them, we all are
I asked Ranee if I coulld set up a GIVESENDGO acct for him and his family. If you, the stranger are able to help this family financially I would be eternally grateful. Of course, the family is doing what families do in times like this. Nevertheless, I put this before you and humbly ask you to help them and to most certainly pray for Ranee and Keyaira's family. All will soon converge to pay our respects most likely in New Jersey.
https://givesendgo.com/RaneeMcLeod?utm_source=sharelink&utm_medium=copy_link&utm_campaign=RaneeMcLeod