Warning: This post is about me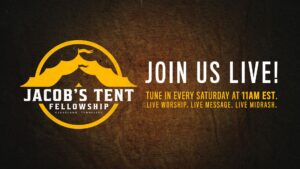 I thought, I could use a break? I booked a trip to Cleveland, Tennessee in order to visit Bill Cloud, a friend and to attend his congregation during the Biblical, traditional "Festival of Purim."  I found out yesterday that the return flight was cancelled via United Airlines. I attempted to re-book a different flight, hotel and rental vehicle. Of course, the costs have gone up and I have refund money in flux due to the airline that cancelled my flight home. I was told eight to twelve weeks for the refund to process….Really? I put in a request for the entire week off from Frebruary 21st thru the 28th in order to "Take A Little Breather" My idea is sort of falling apart at the moment, Damn!!!!!
Prior to Cleveand, Tennesse, I thought about heading off to DeRidder, LA in order to visit friends there as well. What I was really wanting is to get a way from my world for a moment to be honest! I cannot afford to simply point my finger and have it all fall into place. Oh that would be nice huh? I took a moment away from the frustration and the disappointment of the week to allow my entire spirit to fall into the arms of my GOD, the GOD of Israel. I was getting pretty self centered, mad as hell, and a bit depressed (Over our America)  I was getting so bad that my company let me take the rest of the day off….Yesterday. This after crawling around under a house with 4′ of water and rat feces. Yup, my first job of the day yesterday was yucky!
Then I saw the following on MeWe.com
"Shalom everyone!
How many of you have been challenged the past two weeks by what Abba has laid on Joe's heart to share. Yes, some of what was brought to light was NOT easy to hear, but NEEDED to be said and to be HEARD. All of us went home reassessing and with homework.
Which is a GREAT THING!!!
Join us this week as Joe continues to turn the diamond on us, challenging us yet again, and encouraging us to truly BECOME who we "say" we are.
For those of you who watch us online, please make sure to let us know where you are tuning in from. We LOVE connecting with each of you. Also feel free to share the Live Stream and/or start a watch party!!!
~Online Viewers~
If you are enjoying being able to spend a piece of your Shabbat with us and if our services are serving you in any capacity, through worship, teaching, etc., we ask that you consider sowing financially into OAM. We LOVE being able to connect with you across the country and the world, however that DOES come with a cost, and in that area we DO need your support.
~ Shabbat Chefs ~
Hey guys, this Shabbat our lunch menu will be Country Cooking. As always, please make sure your dishes are biblically clean (no pork or seafood). We look forward to having an awesome time of food and fellowship during Oneg.
~ Offering/Donations ~
The subject of money seems to have become taboo in so many Torah observant congregations. Leaders are afraid to address the need for finances for fear of offending others and losing members of their fellowship. However, the point is, it takes finances to keep ministries going. Videos, Devos, Facebook memes, Live Stream equipment require equipment and that does not come cheap. A location to house the ministry, utilities, supplies, are all expenses that we as a community mush step up and step in to help provide and cover so we all can continue what the Father has placed us here to do. Out of Ashes is a family and so it takes ALL of us to keep it healthy and growing! That being said, we are so thankful for those of you who have committed to blessing this ministry, weekly, bi-weekly, and monthly, in the area of finances. We could not do all that we do without you. We DO ask that if this ministry has served you in ANY capacity, encouraged you, confirmed or educated through teaching, etc. that you would consider giving a financial donation so we can keep these devos, blogs, and teachings coming your way…..and maybe keep the lights on and the air running for when you come visit in person!!!
You can give easily via our website and ministry app. We have options all the way from one time giving, to weekly giving. We have done our best to make it as easy as possible for you, so please consider sowing into this ministry. We have SO MANY dreams and ideas, but can only make them happen with your help and support!
~ Children's Class ~
We have an amazing Children's class available for your little's, ages 5-12 years old. After praise and worship, and the blessing of the children……"
This was posted by my friend Heather Aymond down in DeRidder, LA. Heather, along with her husband Pastor Joe started
Out Of Ashes Ministries
. The heart of their effort is to share with the Christian community and those who may have never turned a page in the Bible a more foundational message based on the various authors and various historical cultures from whence they wrote the scriptures. I remember the costs that were involved with starting this ministry.
Yes, it costs money to exist in the world and to do something amazing!
My focus shifted back to helping others and not so much about my world and some of the issues I needed a break from. Reading Heather's post was for me getting control of my vehicle after nearly skidding off the road! The gift of life continues and the needs of others and those who life to make a difference is still part of the gift.
Have you ever watched what OAM is sharing?…Well, YOU should-Especially the Christian looking for more or those with lots of unanswered questions! Check out what they did with the series,
THE GOSPEL OF THE KINGDOM-MATTHEW……
Yup, I am an on line viewer (when I can) and therefore I will support the ministry (when I can) and keep moving in the direction of the Kingdom….I live Amazed!
Now how can I get my butt down to Tennessee during my week off?