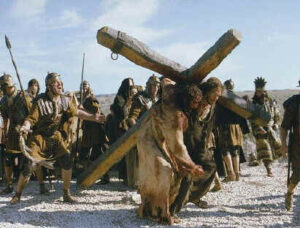 Kamala Harris as Vice President because she is a black woman is proof that America has raised a generation of two of folks who are willing to toss our nation into the history books. I can imagine the shock when an invading army moves through our coastal cities slaughtering them, their children and their idealism….The Biblical patterns repeat and GOD always uses powerful kings to bring down a nation and destroy/enslave its people.
May GOD extend mercy to those who should have known better!
Ezekiel 37:16 –And you, son of man, take for yourself one stick and write on it, 'For Judah and for the sons of Israel, his companions'; then take another stick and write on it, 'For Joseph, the stick of Ephraim and all the house of Israel, his companions.'
I so wish the American Christian community understood this image and the writing of the prophet Ezekiel ………😥
from the right perspective. The images here represent the guarantee, by Covenant Edict from the GOD of the Bible that Israel would be "Born Again" The Two sticks represent GOD'S insignia to that end!
One Nation Under One King
"15 The word of the Lord came to me: 16 "Son of man, take a stick of wood and write on it, 'Belonging to Judah and the Israelites associated with him.' Then take another stick of wood, and write on it, 'Belonging to Joseph (that is, to Ephraim) and all the Israelites associated with him.' 17 Join them together into one stick so that they will become one in your hand.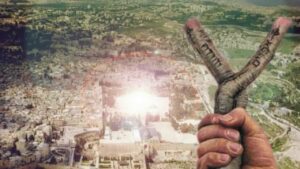 18 "When your people ask you, 'Won't you tell us what you mean by this?' 19 say to them, 'This is what the Sovereign Lord says: I am going to take the stick of Joseph—which is in Ephraim's hand—and of the Israelite tribes associated with him, and join it to Judah's stick. I will make them into a single stick of wood, and they will become one in my hand.' 20 Hold before their eyes the sticks you have written on 21 and say to them, 'This is what the Sovereign Lord says: I will take the Israelites out of the nations where they have gone. I will gather them from all around and bring them back into their own land. 22 I will make them one nation in the land, on the mountains of Israel. There will be one king over all of them and they will never again be two nations or be divided into two kingdoms. 23 They will no longer defile themselves with their idols and vile images or with any of their offenses, for I will save them from all their sinful backsliding,[a] and I will cleanse them. They will be my people, and I will be their God.
24 "'My servant David will be king over them, and they will all have one shepherd. They will follow my laws and be careful to keep my decrees. 25 They will live in the land I gave to my servant Jacob, the land where your ancestors lived. They and their children and their children's children will live there forever, and David my servant will be their prince forever. 26 I will make a covenant of peace with them; it will be an everlasting covenant. I will establish them and increase their numbers, and I will put my sanctuary among them forever. 27 My dwelling place will be with them; I will be their God, and they will be my people. 28 Then the nations will know that I the Lord make Israel holy, when my sanctuary is among them forever.'"
And for those who understand….The 2nd Witness, The Prophet Jeremiah (Both are addressing Israel)
31 (30) Hinei, the days come, saith Hashem, that I will cut a Brit Chadasha with Bais Yisroel, and with Bais Yehudah;
32 (31) Not according to the Brit that I cut with their Avot in the day that I took hold of their yad to take them out of Eretz Mitzrayim; which My Brit they broke, although I was Ba'al (Husband) to them, saith Hashem;
33 (32) But this shall be the Brit that I will cut with Bais Yisroel [T.N. OJBC is Jewish]; After those days, saith Hashem, I will set My Torah in them inwardly, and I will write ketuvim on their hearts; and I will be their Elohim, and they shall be My People.
34 (33) And they shall teach no more every ish his re'a (neighbor), and every ish his brother, saying, Know Hashem; for they shall all have da'as of Me, from the katon of them unto the gadol of them, saith Hashem; for I will forgive their avon, and I will remember their chattat no more.
35 (34) Thus saith Hashem, which giveth the shemesh for an ohr by day, and the chukkot yarei'ach and chukkot kokhavim for an ohr by night, which stirreth up the sea when the waves thereof roar; Hashem Tzva'os is Shmo: