I woke up this morning with several burning questions in my spirit before Almighty GOD-
Abba-Father,
If what Mike Lindell is expressing is not the truth why are the Tech companies and the Media pulling his documentary, "Absolute Proof?" 
Because the media is broadcasting that the documentary is fake and has no absolute proof what reason do they have to not allow it to be presented?
Why Father, is the media and Tech companies controlling as opposed to investigating the information that Mr. Lindell is presenting.
Almighty GOD, you have presented to all of us a former drug addict who turned his entire life around, built an successful brand, a pillow no less and now have allowed this man to be a voice for the global community. Are you the source of his strength and what can we do to help?
The thought of 75 million Americans buying Mike Lindell's products was almost overwhelming! I am about to go make a video asking 75 million Americans to participate in the
MyPillow Challenge.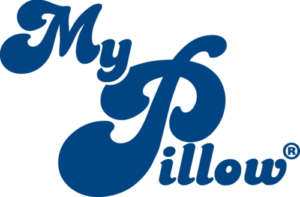 Here is all you have to do:
Purchase a MyPillow or two, Make a video saying that you purchased a MyPillow or two and share it across social media everywhere. But you have to challenge someone else to do the same thing! Let's use an older Idea to represent 75 million Americans and to also connect 75 million Americans to Mr. Lindell. Incidentally, I have several MyPillows in our home. Time to buy some sheets and towels, Can You Dig It?
Oh and in case you are not aware….I absolutely believe "Absolute Proof" because common sense is blaring across the globe that Joe Biden simply could not have won the Presidential election. It is almost like the folks who have pulled this off are part of a giant, global, organization that is confident 75 million Americans are going to just walk this out!  With masks on our faces and an untested vaccine pumped into our bodies, who ever these folks are that want to control everything and not investigate anything……..
They think we are just dumb as hell! Well, Are We?
For MyPillows https://www.mypillow.com/classic-mypillow-50-pct-off.html
For Towels https://www.mypillow.com/bath-towels.html 
For Giza Dream Sheets https://www.mypillow.com/giza-dreams-bed-sheets-buy-one-get-one.html
If you wish to not share this please send to someone who you think will. THANK YOU